Moms, sons, and daughters – ever wonder what type of gift to give your wonderful Dad this holiday season? Dads, trying to figure out what you want your family to buy you this Holiday season? You've come to the right place since we've made it easy for you to figure out the top 10 gifts for dads this holiday season – with a TEKDADDI slant. Check it out and enjoy!
1. Marshall Stanmore Bluetooth Speaker
Singing karaoke with your kids, a classic freeze dance party, or just jamming out to some great tunes on a Friday night while making homemade pizza.  All of these activities are fun for dad and the whole family, and they all require a speaker. That's why our first gift on the list this year is the Marshall Stanmore Bluetooth speaker.  A perfect combination of trendy and practical, the Marshall Stanmore Bluetooth Speaker will blow your mind. The classic look and modern sound are almost too good to be true. You can take it with you on trips to the beach and park, or choose to put it in a prominent place in your home.  But, no matter how you decide to use it one thing is for certain. You are absolutely going to love it. Moving on to our next top 10 gifts for dad this holiday season.
Whether you are a dad that has to travel a lot or a dad that just likes to take technology to the next level, the Amazon Echo Show is one of the best gifts you could ask for this holiday season.  You can use the Show to video chat with your kids while you are away, look up fun recipes to cook together, or even search for YouTube videos that will have everyone rolling with laughter. If you want to make memories, the Amazon Echo Show is definitely the way to go. You can find the Amazon Echo Show on Amazon for around $99. And, if your family is slow to the gift-buying game there's always 2-day shipping!
You don't have to be a kid to ask for a drone, but if you want to ask for one having kids is a bonus! If one of your goals for the year is to get out and about and go on adventures with your kids, then you need to ask for the UFO Drone with HD Camera.  Capture pictures of your latest hike, your backyard, or the family vacation and create memories that will last a lifetime! For bonus dad points, you can even teach your kids how to fly it and take pictures. As one of the most reasonably priced drones on the market, the Voyager UFO Drone is a great drone to put on your gift list and also an easy drone to learn to fly.  
Self promotion warning – yep, this is our very own product so we are biased here but we know that Dads love LOCK-ME-MAX because it gives them the same peace of mind we have in knowing that our infants and toddlers are that much safer away from dangerous electrical cords.
If you're the dad who already has all of the cool gadgets, don't worry there is something for your Christmas list too!  The LOCK-ME-MAX is not only a very practical gift but one you will also love because it keeps you organized and it keeps your kids safe.  This safety box for cords and cables takes baby-proofing your home to a whole new level. Instead of simply hiding cords it locks them inside to prevent curious babies and toddlers from strangling themselves or being electrocuted. When you put the LOCK-ME-MAX on your list this season, you will definitely win the hearts of your friends and family as one of the best dads they know!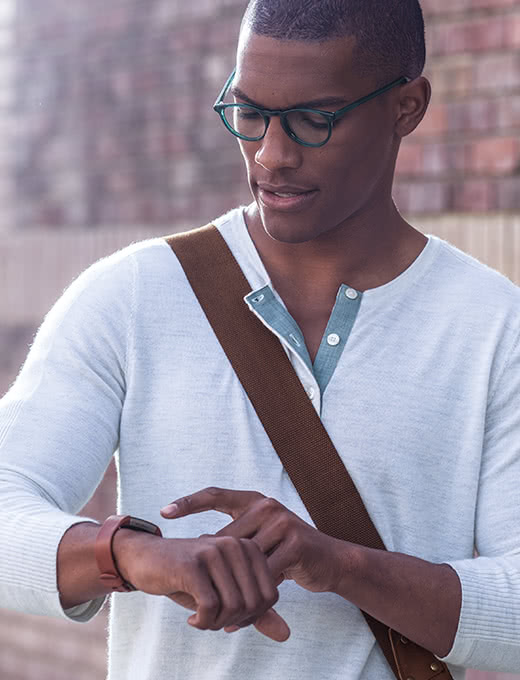 If you're working on keeping your dad bod in shape this holiday season, look no further for gift ideas than the Fitbit Charge 2.  Like most other fitness monitors this handy little gadget can be worn on your wrist to monitor your heart rate, activity levels, and even your sleep patterns throughout the day.  To have a lot of fun with this gift, get fitness trackers for your kids too! Then, hold competitions with them to see who can get the most steps in a day or who can get the best nights sleep.  Or, if you are feeling really ambitious you can strap on the Fitbit Charge 2 and go for a run with your kids! Who would've thought that so many fun possibilities could come from one little device!
Self promotion warning – yep, this is our very own product so we are biased here, but we know Dads really like this so we are including it!
Have you ever wanted to use your tablet or smartphone for something, but realized you needed your hands too? Don't worry, it happens to the best of us! But, if you put the MANO-FREE "Dad's little hands-free helper" on your Christmas list you won't have that problem anymore! With the MANO-FREE, you can mount your phone or tablet and not have to worry about your hands getting in the way.  Use MANO-FREE to watch movies with your kids, look up a guide on how to fix a toy, or display a recipe on so you can cook dinner together. The stand that holds the device upright is super flexible and can be placed almost anywhere. That way, you can be just about anywhere and still have fun. Checkout our sweet commercial below!
Dads, there is nothing more important than keeping your family safe and sound throughout the night (and day).  Ask Santa for a Nest Security Camera and you won't have to worry about that anymore! Designed to go inside or out, you can mount your Nest security cam in a place that is most convenient for you—your front door, the garage, or behind the house.  Through the camera, you will be able to monitor any activity from your home. And, if you're lucky, you might even catch some funniest home videos you and your kids can watch later on—starring them!
Last but not least, a gift that would make any dad jump up an down with excitement on Christmas morning…the Playstation VR!  This gift is100% fun for the entire family and will help to make MANY family memories. WIth the PlayStation VR, you can travel to new places, play exciting games, and experience all the wonders new technology has to offer through virtual reality. With infinite possibilities of activities, the PlayStation VR is the modern gift that keeps on giving and most definitely a gift you don't want to let get away!
9. Get Out of ANY Chore Free Gift Card
This is for all of the wives out there reading this email.  If you want to give your husband a FREE gift that will beat anything you could ever pay for—this is it! A free pass to get out of ANY chore he chooses. Dirty diapers, dish duty, trash take-out, or shoveling the sidewalk—it works for all of them! The sky is the limit! Write it on a piece of paper or go all out and create it online. It really doesn't matter what it looks like because this is the gift that keeps on giving!
10. Dad's Night/Day Out Coupon
Hardworking dads deserve a night/day out with the guys (or by himself whatever he prefers).  So, to thank him this holiday gift a coupon for a dad's night or day out! This DIY gift can easily be taken to the next level by adding gift cards to his favorite brewery/restaurant or with a set of tickets to see his favorite team.  Or, keep it easy and free by just gifting a pass for your husband to get out of "dad duty" for a day to enjoy himself however he pleases! It's up to you! One thing is for certain though, no matter how you give this gift you can't go wrong.
There you go, our top 10 gifts for dads this holiday season. Hopefully you found this as fun as we had writing it.
So moms, just remember. There is the perfect equation for "great dad holiday wishlist happiness" and it comes as the perfect combination of fun, safety, and technology!